What Aussie parents should know about car safety for babies and toddlers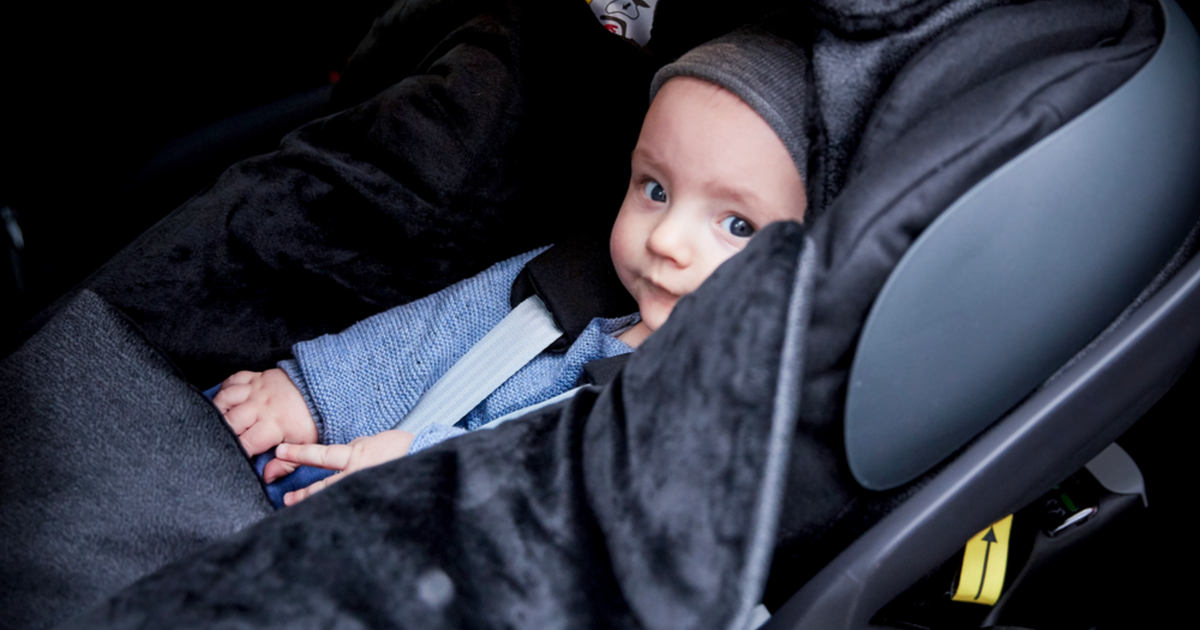 It's important to take extra precautions when traveling with babies and toddlers to ensure their safety as they are more vulnerable in the event of a car accident. 
Babies and toddlers' heads, necks and spines are particularly at risk. Not only are their neck muscles not yet fully developed, but their bones are still soft. They also have a higher centre of gravity than adults, which means that they are more likely to be ejected from a car in the event of a crash.
But don't worry - there are a few simple steps you can take that make a big difference in your child's safety while travelling. Join us as we explore the top car safety tips for parents; where to find accredited car seat installers in each state and territory; what features to look for in a car seat; and why the Cybex Cloud Q capsule is such a popular choice.
So, when considering car safety as a new or soon-to-be parent, here are eight things you should know: 
Never leave children unattended

 


If there is only one thing you take away from this article, let it be this: it is not safe to leave children unattended in a car, even for very short periods of time. Cars can heat up quickly, even on mild days, which can result in severe heatstroke or worse.

We have all heard too many heartbreaking stories of children left or forgotten in vehicles recently – don't risk becoming a statistic. 
 
Need to just run into the store for some bread? Take your child with you, even if it means waking them up. If the thought of waking your baby up unnecessarily makes you wince, you may want to consider a capsule, as unlike regular car seats, they enable you to easily transfer baby from the car (while still in the car seat) onto your pram without disturbing them. 


 

Investing in the right capsule or car seat matters

 


Selecting a car seat or capsule

is easily one of the most important decisions you'll make as a new parent. The two things you need to consider are the car seat's

safety rating

, and whether it is appropriate for your child's current

age and size

. In Australia, all children must be secured in a car seat until they are at least seven years old, and there are specific requirements for each stage of your child's development. Once you have bought a car seat, it's essential that you read the instructions properly to ensure you use it correctly.

 
 


Learn about

the difference between convertible car seats and capsules

to find out which is the best fit for your lifestyle

→

 


 

Replace car seats after a car accident - even if they don't appear damaged

 


Many parents don't

realise

this, but if your child restraint has been involved in an accident of any kind, you need to replace it straight away (even if it looks fine). Hairline fractures can be hard to see with the naked eye, yet can compromise the integrity of the car seat, significantly reducing the protection it offers to your little one.

 
 
This means that it's best to avoid secondhand car seats, where you don't know the full history as even car seats that appear 'okay' may have been structurally damaged at some point or have been recalled by the manufacturer.



The longer the better when it comes to rear-facing seats

 
Rear-facing car restraints are designed to absorb the brunt of the force head-on collisions, protectively cradling your little one's head, neck and spine - while also significantly reducing whiplash - making them the safest solution for little ones in the event of head-on collisions, which are often the most catastrophic.

As a result, all Australian infants must be kept in an approved rear-facing car seat when travelling in a vehicle until they are at least six months old, but it is recommended to keep them rear-facing for as long as possible, with several rear-facing car restraints designed for up to 12-15 months. 

From six months to four years, your little one can be secured using either a rear or forward-facing approved child restraint with an inbuilt harness, while approved forward-facing seats (or booster seats if safe) must be used for all children between four and seven years.



Correct installation is essential

 


It's important to ensure that your child's car seat is installed correctly. Unfortunately, researchers at

Transurban (2022)

found that "more than 55% of the time people are still making errors in installing and using the restraint".  Many government sites put that number closer to 70%. That means many Aussie parents are unwittingly driving around not realising that their car seat is not as safe as they think it is.

 
 
The good news however is that there are many places that offer professional help to correct installation. Scroll down to find more information from your state or territory. Just remember that even after installation it is still important that you check the car seat before each use. 



Follow road rules

 


Unsurprisingly, it's more important than ever to follow road rules carefully when you have precious cargo on board! Wear your own seatbelt and ensure your baby or toddler is carefully secured in their car seat or capsule as well. Remember to drive defensively and avoid any distractions while driving. Don't forget to be extra vigilant in wet weather and in changed traffic conditions like roadworks.

 



Ensure child lock is on

 


All modern cars have child lock features that can prevent your little one from opening the door or window while you're driving. Whether they're curious and try to climb out, or like to toss toys out, taking a minute to ensure the feature has been turned on can save the day in the long run.

 



Avoid having loose items in the car

 


Any loose items in the car can quickly become dangerous projectiles in the event of an accident or even just sudden braking. Make sure anything that could fly around and endanger your little one is securely stored before driving, and never place them on the dashboard or somewhere they can easily fall or cause injury.

 


 
By following these basic steps, parents can ensure their children are as safe as possible when traveling in a car.  
Where can you get your car seats and capsules professionally installed? 
Correctly fitted child car restraints are critical in saving children's lives in the event of a car accident. There are a range of accredited car seat installers available across Australia that parents can visit to ensure that their car seat is correctly fitted. Prices can vary, but they will typically be between $15 and $40 depending on whether you would just like them to inspect and adjust your car seat, or have them install it for you. Some places even offer the service for free!
You can find more information about accredited installers in your state or territory here:  
What features should you look for in a car seat or capsule? 
There are many car seats and capsules available on the market. How can you know which ones offer the best protection for your child? By law, all child restraints in Australia must already meet the safety standard AS/NZS 1754. A few other features that you can look out for include: 
Side-impact protection


While head on collisions can be the most catastrophic, side impact collisions are far more frequent. 

Look for car seats that have added protection on the sides of the seat, like the

Telescopic L.S.P. System

, which have foam or energy-absorbing materials to protect your child from side impacts in an accident.

 


 

5-point harness


A 5-point harness is a safety feature that consists of two shoulder straps, two hip straps, and a crotch strap. It ensures that the child is securely strapped into the seat and reduces the risk of injury in the event of an accident.

 


 

Adjustable headrest


An adjustable headrest can provide added protection and support for your little one's head and neck as they grow.

 


 

Expiry date


Check the expiry date on the car seat or capsule as materials can degrade and the effectiveness of the car seat may be reduced over time.

 


 
It's also worth considering additional features that can make life easier for you, such as reclining positions, removable covers that can be washed, travel system compatibility, padded straps and headrest for comfort. 
Discover the Cybex Cloud Q capsule 
One of the safety capsules available in Australia, the Cybex Cloud Q is an innovative, ergonomic rear-facing infant capsule that has been engineered to provide maximum safety and comfort for babies up to 13kg (approximately around 12 -15 months).  
Not only does the Cloud Q have a hard, energy-absorbing shell that helps protect your baby from the force of impact in an accident, but it is the only capsule to offer Telescopic Linear Side-impact Protection (L.S.P. System) which helps protect your baby in the event of a side-impact collision by absorbing the force of the impact and directs it away from your baby's head and neck. 
The Cybex Cloud Q also has a unique feature that allows it to be reclined to a lie-flat position, which is recommended for newborns. This can help prevent breathing difficulties and promote healthy spinal development. 
As part of a travel system, the Cloud Q is compatible with a wide range of prams, allowing you to seamlessly switch the capsule from your car to your pram – without disturbing baby. 
Learn more about the Cloud Q's full range of exciting features here → 
We hope you've found this guide helpful, but as always, our friendly team of experts is more than happy to chat with you about any questions you may have about your capsule safety or purchase. Get in touch with us today.  
More about the Cybex Cloud Q Capsule:  
Other blogs you may find interesting: