Cybex Priam 2020 vs 2022 comparison: What's changed?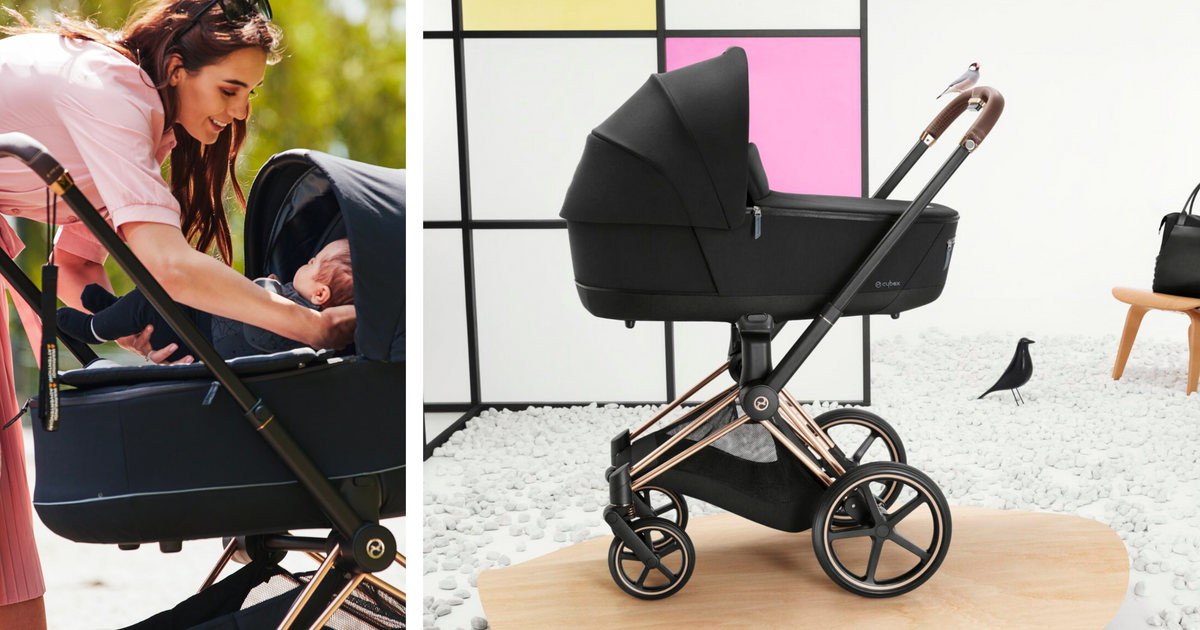 Inspired by the iconic 'Eames Chair', the Cybex Priam is a celebration of superior craftsmanship, performance, luxury and comfort for both parent and little one. 
Since its debut in 2016, the Priam has undergone a few facelifts, with each innovation better than the last. 
While retaining its signature style and premium engineering, the new Priam 2022 is packed with even more standout features - including an industry-first that Aussie parents will love. For the safest and most luxurious environment for your child from day one, you can't go wrong with the Priam 2022. 
So, what's new and how does it differ from the 2020 model? 
World-first 'one-pull' harness system 
Only parents can truly understand the sheer magnitude of resistance a small child can exhibit when you try to strap them into a seat... That's why one of the most significant updates has been to the harness system. A true game-changer for parents, the new harness makes strapping your little one in easier (and faster) than ever before. 
2020: A 5-point harness system requiring two hands to align the shoulder and waist clips before connecting to the buckle. Limited to a simple black buckle that meets Australian safety standards.  
2022: Quickly and effortlessly adjust the harness length with just one hand, making it easy to loosen or tighten the harness, as you would for a car seat. With individual strap connections, you can now plug each of the four straps into the signature Platinum buckle (not previously available in Australia) separately. Skip the tantrum; safely securing a wriggly toddler has never been quicker. 
Seat 
Both models feature full-recline seats of the same length and are suitable from birth to 22kg (approximately 4 years). In addition to the one-pull harness innovation, there are a number of updates designed to make life easier. 
2020: Comfortable for baby but can be challenging to install the fabric and keep it clean. 
2022: Not only is the seat fabric easier to attach and remove during installation and cleaning after those juice box spills and squashed bananas, saving you time, but it is gentle machine washable. The fabric on the footrest has also been replaced with plastic, making it easier to wipe clean after a trip to the park or beach. 
Lux Carry Cot 
One of the most visually striking differences between the models is the height of the Carry Cot from the wheels. Sleeker than before, there's a clever reason behind the design change you're sure to love… 
2020: No adaptor required to attach the 2020 Lux Carry Cot to the chassis. 
2022: Most notably, the new model Lux Carry Cot is positioned 12cm higher than its predecessor, so baby can be closer to you. Not only does this enhance the parent-child bond and interaction while out and about, but it is also a more ergonomic position for lifting baby in and out. There is still the option to attach it in the lower position if preferred. The Capsule Adaptors (included) double as height increasers for the Lux Carry Cot. This means that if you're using both the Carry Cot and Cloud Q Capsule, you never need to remove the Capsule Adapters when switching between the two attachments.
In addition to a ventilated base for improved airflow and breathability (hello hot Australian summers!), the new model also features a discreet storage pocket for valuables, as well as tidier storage of the end panorama-view ventilation flap. Did we mention that it's 0.2kg lighter than the 2020 model? 
Accessories 
While your favourite accessories from previous models are still compatible with the new model, the Priam 2022 also offers a few notable additions. 
2020: Universal Pram Cup Holder, Summer Seat Liner, Priam/ Balios S Lux Kid Board, Platinum Snack Tray and the Platinum Insect Net. Cup holder/ nappy bags in reach of baby due to clip position. 
2022: In addition to the above accessories, there is now a 2-in-1 Cup/ Smartphone Holder and Platinum Footmuff 2022 (ETA Winter 2022). Last but not least, the cup holder/ nappy bag clip has been repositioned higher up closer to the handle – out of baby's reach! 
Assembly 
We know new parents have more than enough nursery assembling to do, so the Cybex Priam 2022 is now even more intuitive than before, with first-time set-up taking less than half the time of earlier models. 
Features you love that have carried through 
While the new model offers a host of exciting updates, the Priam's signature style, performance and features that you know and love are still there: 
Premium fabrics available in Stardust Black Plus, Midnight Blue Plus and Manhattan Grey Plus

Chassis available in Rose Gold, Chrome with Brown and Matt Black

Handlebars all feature a premium leatherette finish, with colours coordinating with the chassis colour

Rose Gold comes with a dark brown handlebar and rose gold detailing

Chrome comes with a lighter brown handlebar and chrome detailing

Matt Black comes with a black handlebar and gloss black detailing

Excellent four-wheel suspension and puncture-proof, all-terrain wheels for a smooth ride

Rounded, height-adjustable handlebars

One-hand folding (when using the seat)

Memory buttons to remove the seat
What about the e-Priam? 
A 'smart' version of the Priam, the Cybex e-Priam recently got smarter! With a newly launched app, the e-Priam now offers ground-breaking functionality to make life easier for you like never before: 
Hands-free rocking

E-assist support for uphill, downhill and rough terrain

Battery status check and firmware updates
Anstel has a team of passionate expert representatives. Get in touch with us today with any questions about your pram purchase. 
Keep reading: