What most parents overlook when preparing for their new baby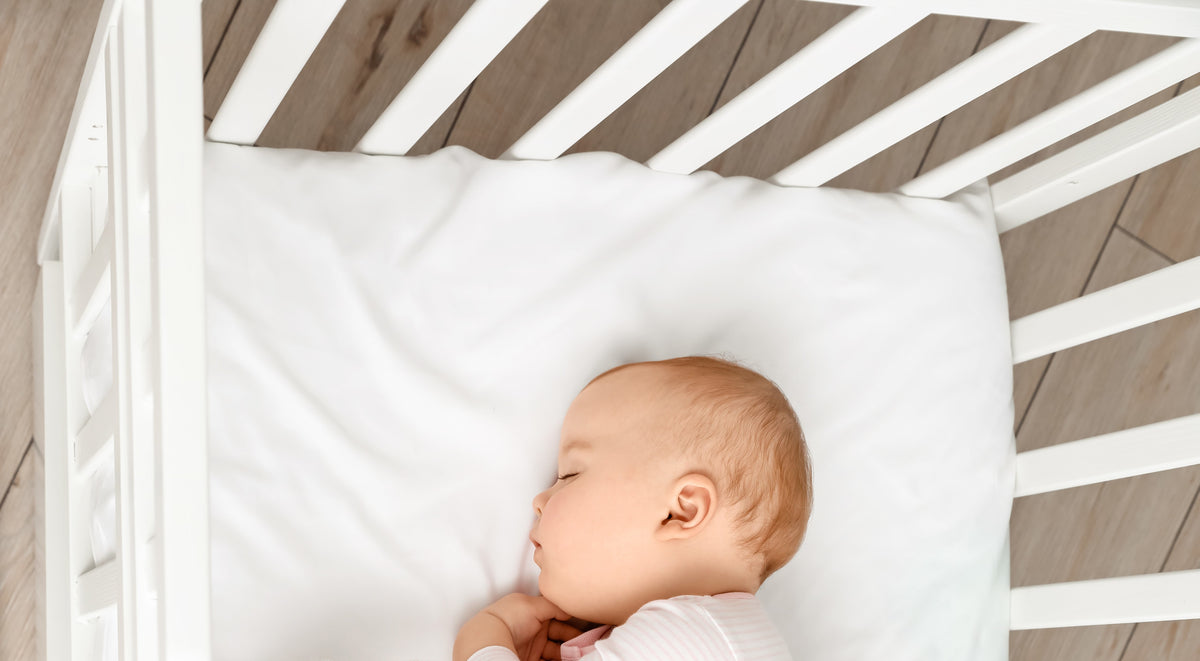 Preparing for a new baby is an exciting time in your life, often filled with anticipation and suspense. During this time, there is a lot of preparation to do and a lot of decisions to make.
Over the last 40 years Anstel has been selling baby products to Australian parents and parents-to-be. When dealing with expectant parents, we find that there's one important decision that they're overlooking.
Expectant parents are very good at doing their research on the key items they will need to purchase such as prams, car seats and furniture. They also put time into many of the little things they'll need such as clothes, accessories and disposables. However, most parents overlook the importance of the surface their new baby will sleep on - the cot or cradle/bassinet mattress.
Importance of the mattress
An average child will spend approximately 65% of their first 12 months sleeping, and 50% of the following 3-4 years sleeping. To break that down:
0 - 6 months. Average of 16 hours in every 24 hours
6 - 12 months. Average of 14-15 hours of sleep every 24 hours
1 - 3 years. Average of 12-13 hours of sleep every 24 hours
3 - 5 years. Average of 11-13 hours of sleep every 24 hours
We know that parents are often anxious about the safety of their child while they are asleep. Today's parents are very conscious of SIDS / SUDI, and organisations like Red Nose are doing a great job of educating parents and raising awareness.
Most parents put a lot of time into researching their nursery furniture - ensuring it meets their safety, quality and style requirements. However, they will often take the mattress offered in the package or the mattress offered by the retailer without doing their research to ensure they are buying the best mattress.
There are no mandatory standards for cot mattresses in Australia, so there is no guarantee that the mattress you purchase is the safest for your little one.
We firmly believe that expectant parents should put time and effort into researching the best cot mattress before they purchase their furniture. It is important that you are choosing the best sleeping surface for your baby to provide them with a safe and comfortable environment. It is also important that you as a parent are aware of the mattress your baby is sleeping on so that when baby sleeps, you can rest assured.
So how do I know what is the best cot mattress?
Red Nose are considered the leading authority on safe sleep in Australia. They are an independent not-for-profit organisation with a goal to reduce the number of babies, toddlers and pre-schoolers who die suddenly to 0. They have a National Scientific Advisory Group that is made up of experts in the fields of infant and child safety. Read more about Red Nose. Red Nose provide guidance on the basic requirements of a safe mattress in their article: what is a safe mattress?
In summary, they recommend the following features:
Firmness: if it is too soft, this increases the risk of suffocation. Ensure your mattress meets the voluntary test for firmness, AS/NZS 8811.1:2013
The correct size. Make sure your mattress suits the recommendations on your cot, and there is no more than 2cm gap between the mattress and the cot on every edge.
The mattress must be clean and in good condition. Consider carefully if you are planning to buy a second-hand mattress or using a mattress that has been in unsealed storage.
It is very important that these basic conditions are met. In addition to this, we believe the following considerations are important when choosing the best cot/bassinet mattress:
Comfort: it shouldn't be so firm that it is uncomfortable for your baby. Also consider mattresses that have varying degrees of comfort and support to be better suited to your baby as they grow.
Ventilated for breathability, temperature regulation and hygiene.
Materials used: ensure you are comfortable with the materials used. Is natural fibre important to you? Is a removable / washable cover important to you?
Foam or innerspring: read more about that in our blog post Cot Mattress: Foam or Innerspring?
Dual sided: single sided mattresses are cheaper, however they can't be flipped. Flipping your mattress increases the longevity of the mattress and helps keep it fresh.
Warranty: ideally the warranty of the cot mattress would be at least 4 to 5 years so you can be assured it will last as long as your child will need to use it. For a bassinet / cradle mattress, you are likely to only need it for 6-12 months so a longer warranty isn't as important.
Country of Manufacture
In summary, it is very important that you consider carefully before making a decision on the most important items you will purchase - the cot and/or bassinet mattress.
Babyrest has a range of cot and bassinet mattresses, including innerspring and foam core. You can see the range here. We would be more than happy to assist you with this very important purchase and discuss the options in more detail. Please don't hesitate to contact us.
Your mattress questions answered: 
Further reading: