Do I really need an Infant Capsule?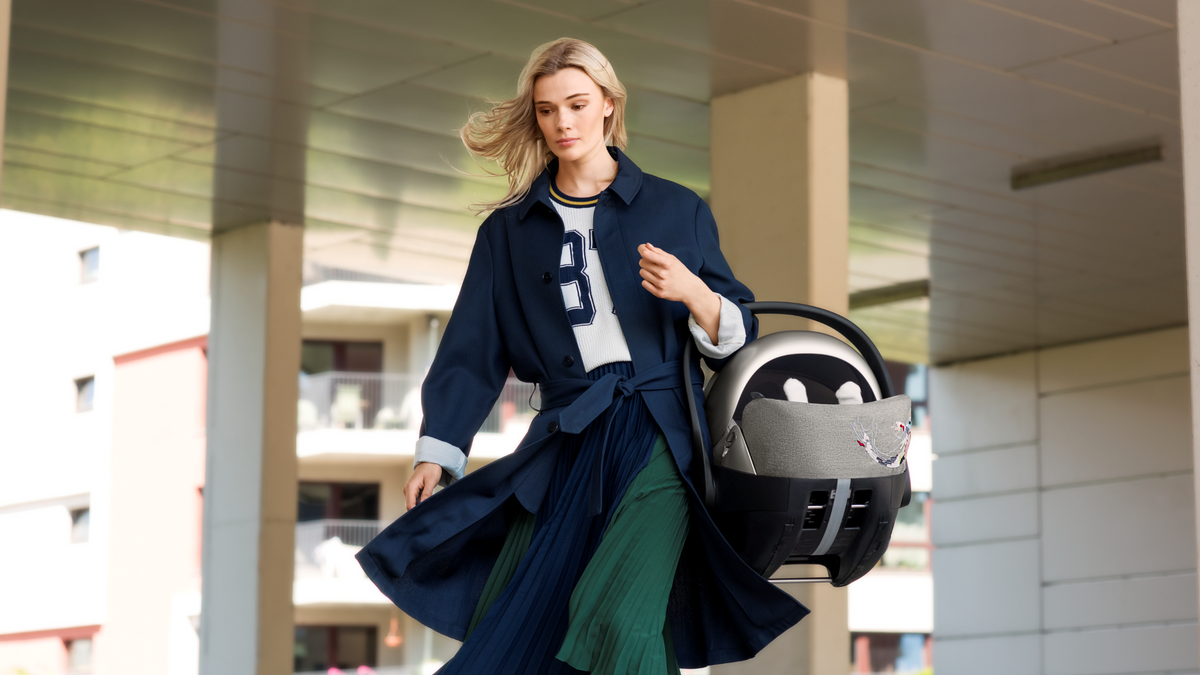 From the day you leave the hospital, babies and car seats are like packaged deals. If you're going to need one anyway, why not invest in a car seat that can also attach to your pram from day one? 
When it comes to car seats that are available for newborns, you've got two main options: 
Infant Capsule (0-6 months or 0-12 months)
Convertible Car Seat (newborn to 4 years, some go up to 8 years)
Great, what's the difference between an Infant Capsule and a Convertible Car seat?
An Infant Capsule has two sections; the base - this is fastened to the vehicle seat and usually always remains in the vehicle; and the capsule - the car seat part where the baby lies. The capsule attaches to the base, and along with a tether strap, completes your seating solution when travelling by car.
When your journey has ended, you can simply disconnect the capsule from the base (with your baby still in it), and either carry your baby around in it, or attach the capsule to your pram. This is known as a baby 'travel system'.
Above: The Cybex Cloud Q capsule (centre) is part of the Cybex travel system
Most capsules are suitable from newborn to approximately 6 months, while others can be used up to around 12 months. All capsules are rearward facing.
In comparison, a Convertible Car seat is a single piece which remains fixed to the car. You cannot remove it easily, and you definitely cannot remove it while the baby is seated. Depending on the age range the car seat has been designed for, it be both rearward and forward-facing.
Most convertible car seats are suitable from newborn to 4 years, while some go on to convert to a booster seat, making them suitable up to 8 years. However, newborn to 8 years convertible car seats tend to be very bulky, making them a less popular option. Instead, most people prefer to switch to a booster seat once their child is around 4 years old.
It's important to understand that babies are head-heavy, and their spine and muscles are not properly developed until around 2 years of age. While babies are required to be rear-facing until at least 6 months by law, it's recommended to keep them rear-facing for as long as possible for maximum protection in the event of an accident. 
Consequently, if you choose a 0-6 months capsule, you would need to purchase a convertible car seat once your child outgrows it to ensure that they can continue to be seated facing the rear.
That's a lot to take in! Don't worry, here's a simple overview of our recommendations for the options available to your family.
Option 1
Capsule suitable from 0 to 12 months
Car seat 6 months to 8 years
Option 2
Capsule suitable from 0 to 6 months or 12 months
Convertible carseat 0 to 4 years
Booster seat 4 years+
Option 3
Convertible carseat 0 to 4 years
Booster seat 4 years+
There are other options, however these would involve using a forward-facing carseat from 6 months, or using a convertible car seat suitable from 0 to 8 years. We do not recommend using either of these options. 
So. Do I need a capsule?
A lot of expectant parents ask 'do I need a capsule?' The answer depends on your personal preference, your lifestyle and your budget. If you live a busy lifestyle, a capsule is wonderfully convenient. It can make the difference between a 15 minute shopping trip, and a half-day expedition.
Here are some key reasons to consider a capsule:
You can strap baby in the harness before taking it to the car (no more awkward leaning inside the car).
You can take baby out of the car without disturbing them. The baby is able to stay asleep uninterrupted.
Easily transfer the capsule from the car to your pram. (Make sure you check the compatibility between your pram and capsule before purchasing these items).
When you have an older child and a newborn, running errands, popping into Kinder, swimming lessons etc. is a breeze. Simply detach the capsule from the base and take the baby with you - either carry the capsule or attach it to your pram.
Some capsules are designed to accommodate premature or smaller newborns.
How does that line up with your expectations of life with baby?
We should note that it is recommended that you do not leave baby in a car capsule for longer than two hours at a time as babies' spines are still developing and they need to lie flat to help with breathing.
While the curved shape of capsules is unsupportive for extended periods of time, there is one capsule available in Australia that can recline to an almost lie flat position (when outside of the car)... the Cybex Cloud Q. This means that the two-hour time limit does not apply when the Cloud Q capsule is out of the car. 
What are the disadvantages of a capsule?
The main consideration here is cost. A convertible car seat lasts longer than a capsule because it can switch to forward-facing and last up to 4 years. Therefore, if you buy a capsule suitable up to 6 months, followed by a 0 to 4 convertible carseat, then a booster seat, you're looking at three car seats for your child.
In this situation, the capsule is not essential as the convertible car seat would be suitable from newborn. However, a cheaper option may be to purchase a capsule suitable to 12 months, followed by a forward-facing carseat suitable from 6 months to 8 years.
What should I consider when purchasing a capsule?
So you have decided to purchase a capsule for convenience. How do you choose which one? Here are some key factors to consider:
Safety
Safety is always the top priority when it comes to car seats. Australian Safety Standards are some of the most stringent car seat standards in the world. All capsules sold in Australia must meet these standards. However, some go above and beyond the minimum requirements. Some extra features to consider include:
Extra layers of protection beyond the shell
Side impact protection to take the first impact of an accident, absorbing most of the force before the energy transfers to the shell that the baby is in
Extra layers of head protection
Increments for strap adjustments - if increments for strap adjustments are small, this is safer as it allows the straps to be adjusted to suit the child perfectly
Ease of use
Can the harness straps be adjusted without having to un-thread and re-thread the straps? Is it easy to adjust the headrest? Is it easy to install the base to the car, whether by the seat belt method or the ISOFix method of installation?
Comfort for baby
Can the capsule recline when it is out of the car, on the pram or on the floor, so that the baby can lie flat and comfortably? Is the seat fabric luxurious? Is there enough padding? How about sun protection - does the capsule have a large canopy and is it UPF50+?
Suitability
0 to 6 months, or 0 to 12 months? Can it lie flat so that it is suitable for sleeping for periods of more than 2 hours?
Compatibility
Check that the capsule and the pram you buy are compatible if you intend to use as a travel system. Also check that it fits in your car. Most baby retailers will be happy to take the capsule out to your car to check that it fits.
Weight and longevity
Capsules that are suitable to 6 months will be smaller and lighter than capsules that are suitable to 12 months. Capsules with additional safety features do weigh more. Keep in mind however that if you are using the capsule as part of a travel system, you are unlikely to carry the capsule much as you can simply attach it to your pram instead.
Aesthetics
If you have a nice looking pram you will also want your capsule to match with the beautiful design and premium fabrics.
Cost
Capsules that have more design features do tend to cost more due to the technology in it - such as recline function, extra layers of safety protection, easy to use functions and quality of the materials. Also, typically capsules suitable up to 12 months will be more expensive than capsules suitable up to 6 months.
If you have any questions that aren't covered here, please reach out to our team. CONTACT US


More about the Cybex Cloud Q Capsule: 

Other articles you may find interesting: