Discover the Cybex Gazelle S single to double pram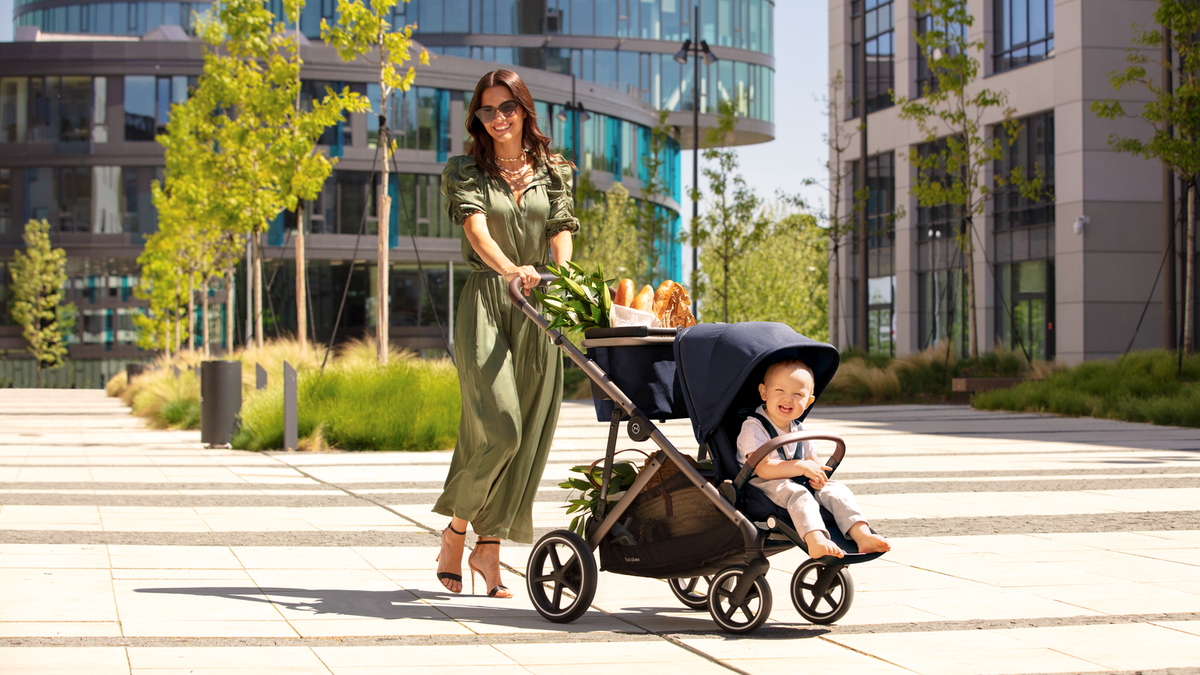 Big City Shopper
Whether it's at the weekly market, in the shopping mall or simply wandering around the city centre, the Cybex Gazelle S is the multi-talented urban pram for parents who love going on shopping sprees. The stroller's lightness, agility and its detachable Shopper basket makes it perfectly suited for shopping trips. The Cybex Gazelle S can change from a Mono stroller to a Sibling stroller effortlessly, without losing any mobility or taking up too much room.  
The Modular Pram with 20+ Configurations
"The Cybex Gazelle S offers 20+ configurations - offering unparalleled versatility for parents on the go"
The Cybex Gazelle S offers 20+ different pram configurations, enabling you to configure your pram in whatever way best suits your busy lifestyle. Furthermore, the Gazelle S includes a detachable Shopper basket which holds up to 10kg. This is a perfect place to separately store delicate items away from the main storage basket. The lower basket can carry up to 13kg, giving the pram a total carrying capacity of 23kg. 
From Single to Double
When your family grows bigger, the Gazelle S can be changed from a Mono to a Sibling by adding a compatible infant capsule like the Cybex Cloud Q, a Second seat or Carry cot. Extending the pram is simple & hassle-free with its "Plug-and-Play" system using integrated upper/lower adapters.
Finally we can now put an end to those arguments over who has the best seat: both seats have the same high level of quality and luxury, so that the little sister or brother will feel just as comfy as their older sibling.
Both Seats also allow an ergonomic lie-flat position, suitable from birth to 22kg. The Gazelle S is a perfect choice for twins allowing for two Carry Cots or two Capsules, as well as both seats suitable from newborn. 
The Cybex Gazelle S is the pram with the most possibilities and different applications.
Great Performance, Compact Size
As a Mono pram, the Cybex Gazelle S can be folded into such a small package that it can even fit into the boot of the smallest cars (verified on a Fiat 500!). The Gazelle can also fold with 2 seats on, without needing to remove them.
The Gazelle S is suitable from birth up until 22 kg (approx. 4 years old).
Click here to view the details of the Gazelle S and Frequently Asked Questions: Cybex Gazelle S
For uncompromising functionality, comfort and style, discover the Cybex pram range → 
Anstel has a team of passionate expert representatives. Get in touch with us today with any questions about your baby and toddler needs.  
More pram-related blogs you may find interesting: 
Nursery tips and tricks: