Discover the DuoCore™ Bamboo Cot Mattress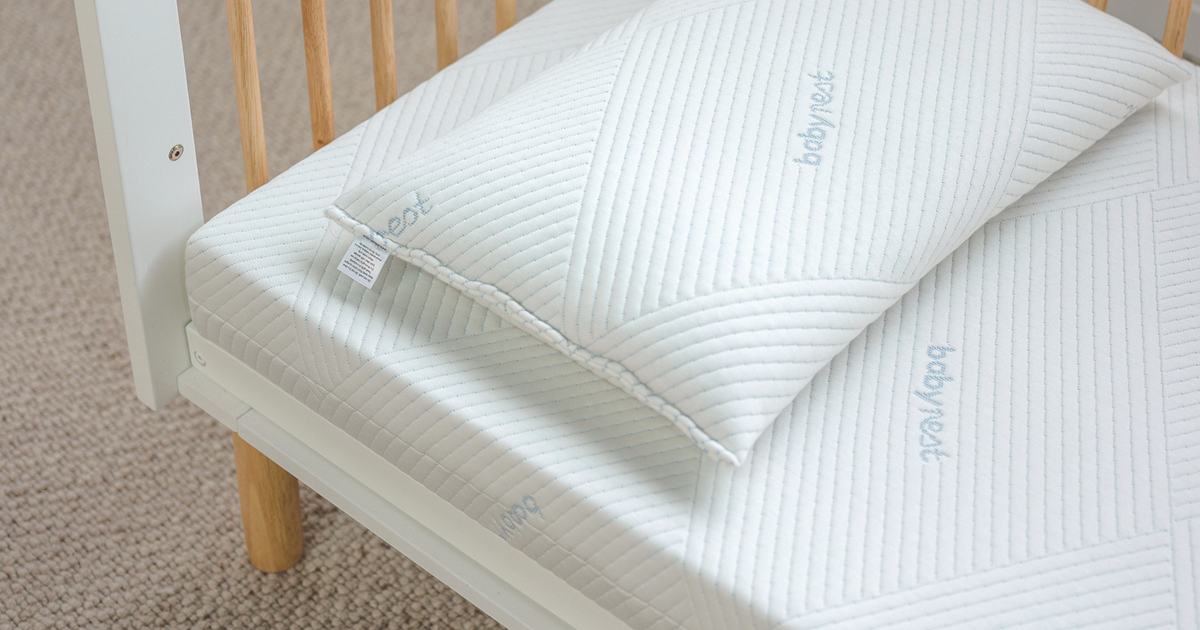 Optimal comfort, support and safety, every step of the way
Sound sleep is essential for babies and parents alike. Babies require varying degrees of support as they grow and develop. This is why Babyrest has developed an innovative new range to combine form, function and safety in a single solution, without compromising on comfort.
Having a child typically consists of swapping out outgrown items quicker than you can say 'where did the time go?!' So, when it comes to value for money, parents look towards quality, durability, and multi-use features which increase a product's life and usability.
Suitable from newborn, the DuoCore mattress features a Baby Side, and Toddler Side, both of which have been tested to Standard AS/NZS 8811.1:2013 for Firmness of Sleep Surfaces. The combination of optimal firmness and comfort ensures safety and support from birth, right through to their first big bed. The Babyrest DuoCore Cot Mattress provides the best sleep surface for your child throughout their early years of development.
The Baby Side is specifically engineered to suit baby from birth to 12 kg (approx. 2 years old). At this stage, the mattress is turned over to the Toddler Side, which has increased firmness to support their growing body.
DuoCore's core structure is made using Global GreenTagTM certified foams to inhibit mould and bacterial growth. The reinforced side edges help prevent the risk of limb entrapment when rolling or standing. They also work as a positioning barrier to keep baby in a safe sleeping position.
Visible ventilation channels run throughout the core to aerate the materials, keeping them fresh and hygienic. More importantly, they allow for maximum breathability and temperature regulation, which is critical to prevent overheating.
The 95mm thickness makes DuoCore ideal for maintaining a safe height clearance to the cot sides, ensuring safety while remaining completely light and manoeuvrable for linen changes (only a third of the weight of an innerspring mattress!) Wrapped up with a zip-enclosed, soft and breathable bamboo cover for easy removal, DuoCore is also a smarter choice for the environment.
Complete with a 5-year warranty and proudly Made in Australia by real parents, DuoCore ensures peace of mind for parents, knowing their baby is sleeping soundly on a safe, supportive and comfortable mattress.
DuoCore is available in all common sizes and being a product made here in Australia, we can deliver with short turnaround times.
Anstel has a team of passionate expert representatives. Get in touch with us today with any questions about nursery sleep essentials.  
Shop the Babyrest 'made in Melbourne' range: 
Read more about Australian Made products:
Keep reading: