The ideal gift for a 1-year old: Nattou Rockers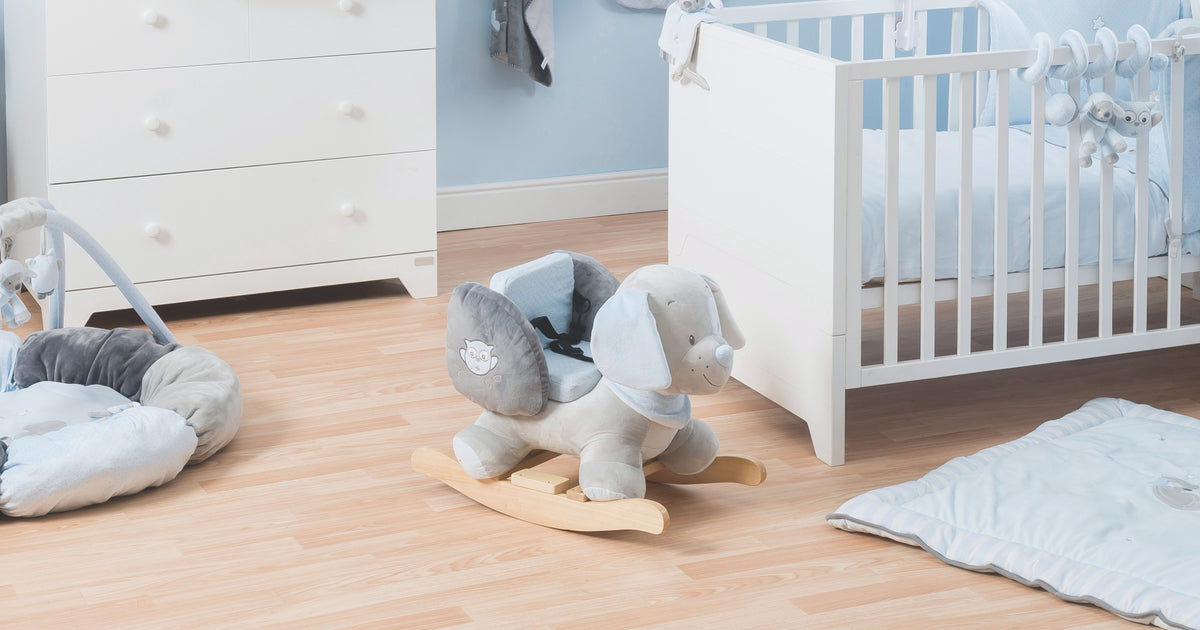 Nattou Rockers make a great gift for young children. With a range of cute and memorable designs available and with boy, girl and neutral styles, you can provide a gift that won't be forgotten.
Nattou Rockers assist with large motor skill development – helping with foot and leg power and improving balance. They also provide an amazing foundation for children's creative and imaginative play. This high-quality rocker with a body made of soft fabric and a seat with safety belts, ensuring safe fun for your child.
The safety belt and supportive seat makes these rockers suitable for use as soon as the child is able to sit up. A wide base and a low gravity point make the rocker more sturdy. And the soft cushioned head will protect your baby from injury if they fall forward.
Since 1988, Nattou has been designing and producing playful little friends. Nattou designers are infant development specialists. Fabrics and materials are selected for softness, safety and durability to create an enchanting environment for your little one. The design of every Nattou toy, the selection of the fabrics, cutting, sewing, even the finishing and packing are all meticulously checked to ensure the safest products are produced.